Newborn photography is not for the feint hearted.  You can never guess how a session will go, no matter how well you plan for it.  Babies are always in control of the session and you need to just go with the flow.  Friday I had a dream session with the gorgeous 6 day old Olivia.  It was one of those newborn sessions (few and far between) where the star of the show arrived asleep and remained asleep for the duration of the photos.  Even towards the end I pushed the limits and got away with another setup and handful of beautiful baby photos.  It's days like these where I feel so thankful that I get create timeless artwork for families to treasure and get to call it my job.  Here are just a few baby pictures of Olivia, to see all the photos you can view the online gallery here.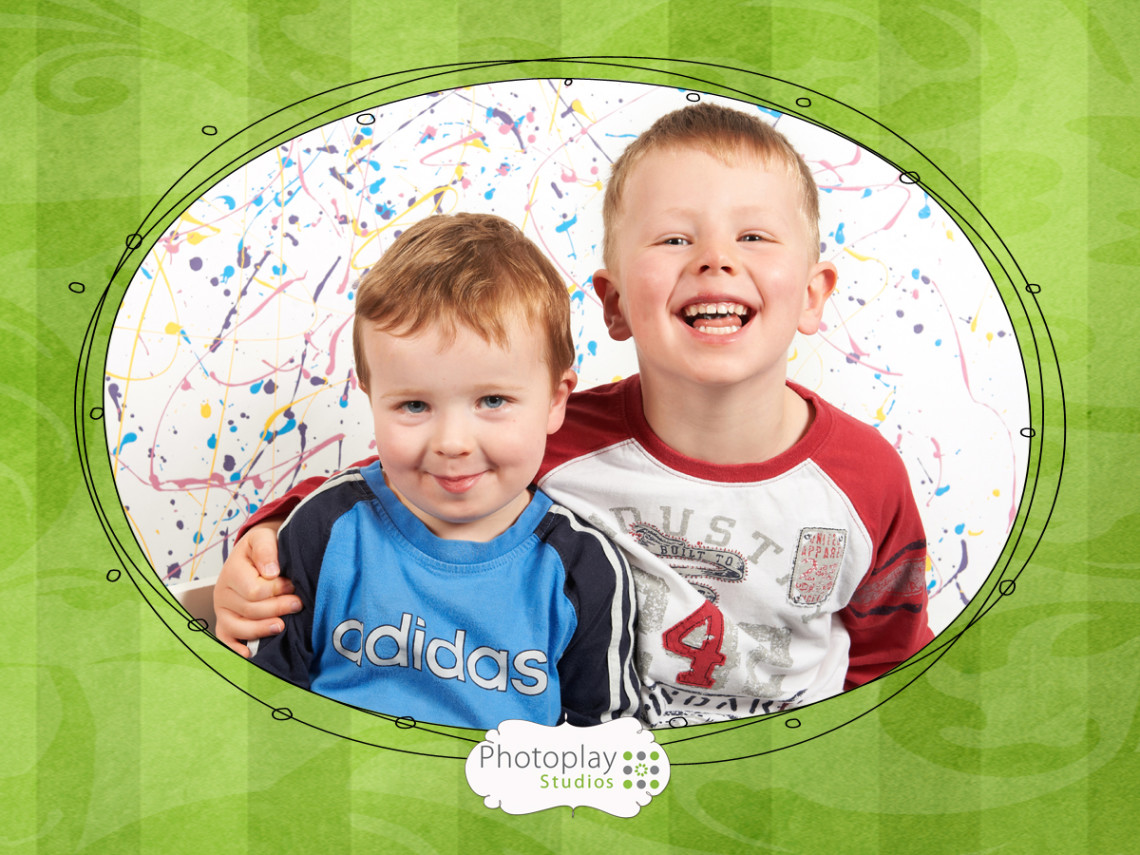 Looking for experienced preschool photographers in Adelaide who love what they do?
Kindy photography is such a rewarding career, I love returning to childcare and preschool centres each year and seeing the children grow in personality and height!  When working with children in preschools, minimising disruption to the centre and capturing beautiful, fun images is a priority.
Centres are not charged for our photography services, and we include complimentary individual staff photos and class photos to the centre after photo day.  Our parents receive high quality professional edited and printed images, and if for any reason parents are not satisfied with their portraits, we offer a 100% money back guarantee – no questions asked.  To suit a range of budgets we offer packages starting from just $20.
Our product range grows each year – along side the traditional kindy portraits in professional folders we offer parents packages that include keytags, wallet prints and our ever popular fridge calendar magnets.  We offer families the convenience of paying via credit card or cash and even offer a reorder service post photo day for those extra portraits needed to fill the family Christmas order!
Photo packages are delivered back to the childcare centre within 3 weeks, we know you don't want to wait too long to see your kindy portraits. We are proud to say we source our supplies from Australian companies, with quality, not cost, being our number one consideration.
Our calendar fridge magnets are included in our top selling preschool photo package, everyone loves a photo of themselves on the fridge!
Sibling photo packages are catered for in both our studio and candid kindy photo days.  In 2014 we have created a value for money  family mega pack!
Candid photo days are always loads of fun – playing games of hide and seek is always a hit with kindy kids!
Studio portraits are always a favourite in childcare centres.  We can even customise the backdrop for your centre!
If you would like to book your centres photo day with us in 2014, we would love to hear from you. Either call us on 0438 267 269 or contact us via the contact form on the website.  We look forward to photographing your smiles and giggles in 2014!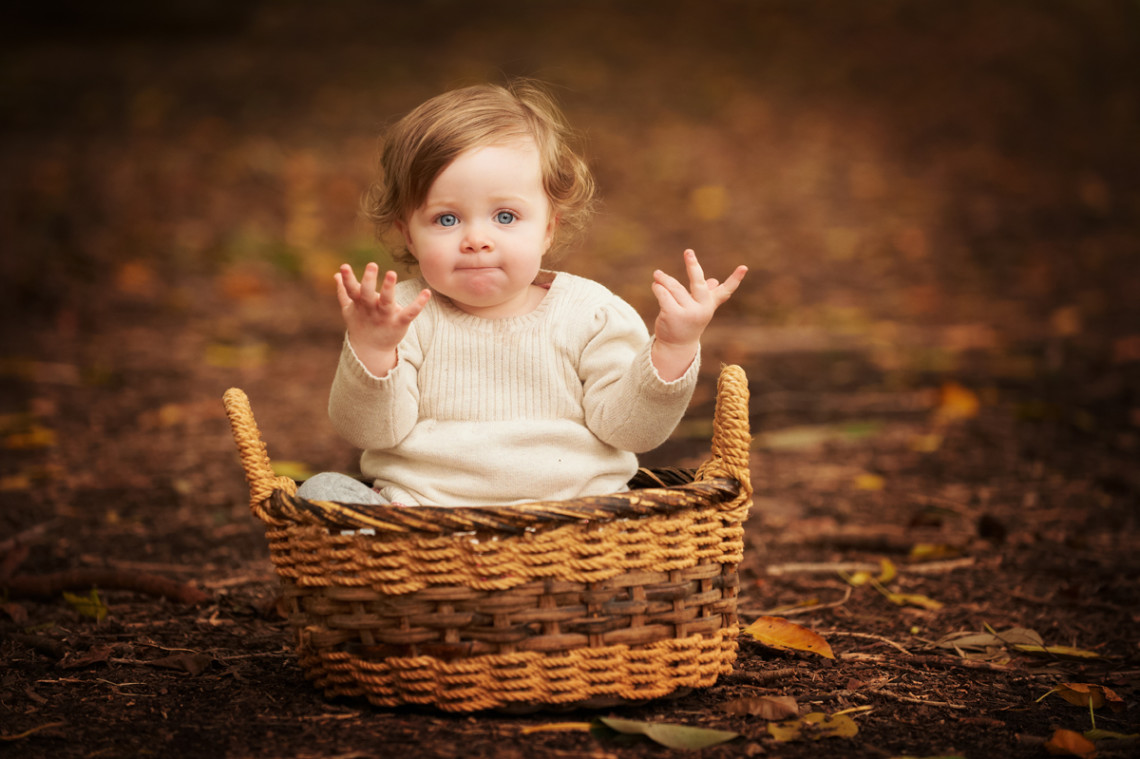 Meet the beautiful Isla – those golden curls and big blue eyes, not to mention the infectious personality.  Isla spent some time with me yesterday in Botanic Park for her family portrait session with mum and dad.  Photographing kids is always lots of fun, you never know where a session will take you.  Most children love running and exploring (code for finding muddy puddles), there are trees to climb, leaves to collect and as a photographer I love capturing the curiosity and excitement. Every child is different and each and every one will find something new, exciting and interesting to play with.  I love capturing the purity and innocence of a child.
Some of my favourite images from sessions are those where children are so engaged in what they are doing, they forget there is even a camera present. Collecting a large pile of Autumn leaves with your brother and throwing them at each other is much more fun than smiling for a camera – any day! Isla needed no warming up for her session, she was happy to chat with me about anything and everything, a gorgeous confident little lady.  Botanic park in Adelaide is always a favourite place for family photos, at the moment there is lots of lovely winter light shining through the trees that are ready to welcome spring and burst into life over the next few weeks. During our session yesterday there were patches of light that resembled portrait studio lighting.  I love creating family photographs with outdoor light without having the drag the studio along.
From now until November, its a great time to get the kids out in the park and update the family photos – they always prove popular for Christmas presents as well.  To see all the images from Isla's session we would love you to visit our ever growing portrait gallery.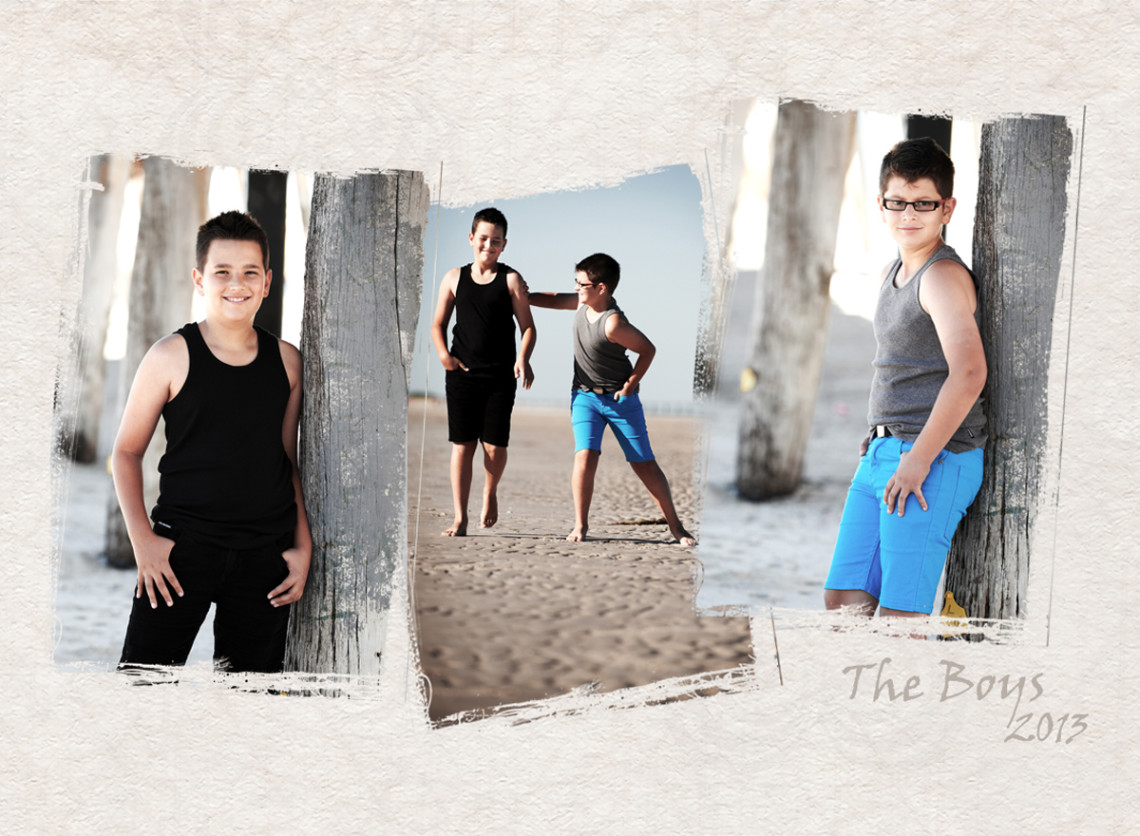 As the years pass by so quickly these days, family photos hold a special place in our hearts.  We look back on them fondly and reminisce over the tiny details and how quickly our children have grown.  Just recently my almost 3 year old has started telling me "I'm your best friend mummy".  It makes my heart melt every time, and I know in a few short years that will be replaced by "whatever mum" – a harsh reality for any mum!


You want to capture these precious days, the innocence and purity in your children.  Where do you start looking for family portrait ideas to create some beautiful family photos?
You want an image that will stand the test of time and not look back in 15 years and think – that was a wacky photoshop effect from the turn of the century!  More importantly you want classic clothing (and we all know that fashion goes in cycles) that although the cut of the jeans will probably date, jeans in themselves will always be jeans.
Here is a link to a couple of site I think have some great advice for "what to wear" for a family portrait session
1. http://digital-photography-school.com/clothing-for-portraits-how-to-tell-your-subjects-what-to-wear
2. http://clickitupanotch.com/2013/05/what-to-wear-in-family-photos-may-2013/
Some sound and solid advice from these websites, don't you think?


Now your clothing is sorted, some photography ideas to create great family photos. Do you like the park or beach? Autumn colours or the brilliant blues of a summer's day?  Spend some time looking at the colours in your room, where you would like to hang your new family portrait collection?  Ideas are plentiful, so talk to us  about what artwork you would like to display after your family portrait session.  As professional photographers, we will be able to help you create family portrait ideas that you will proudly display in your home for years.