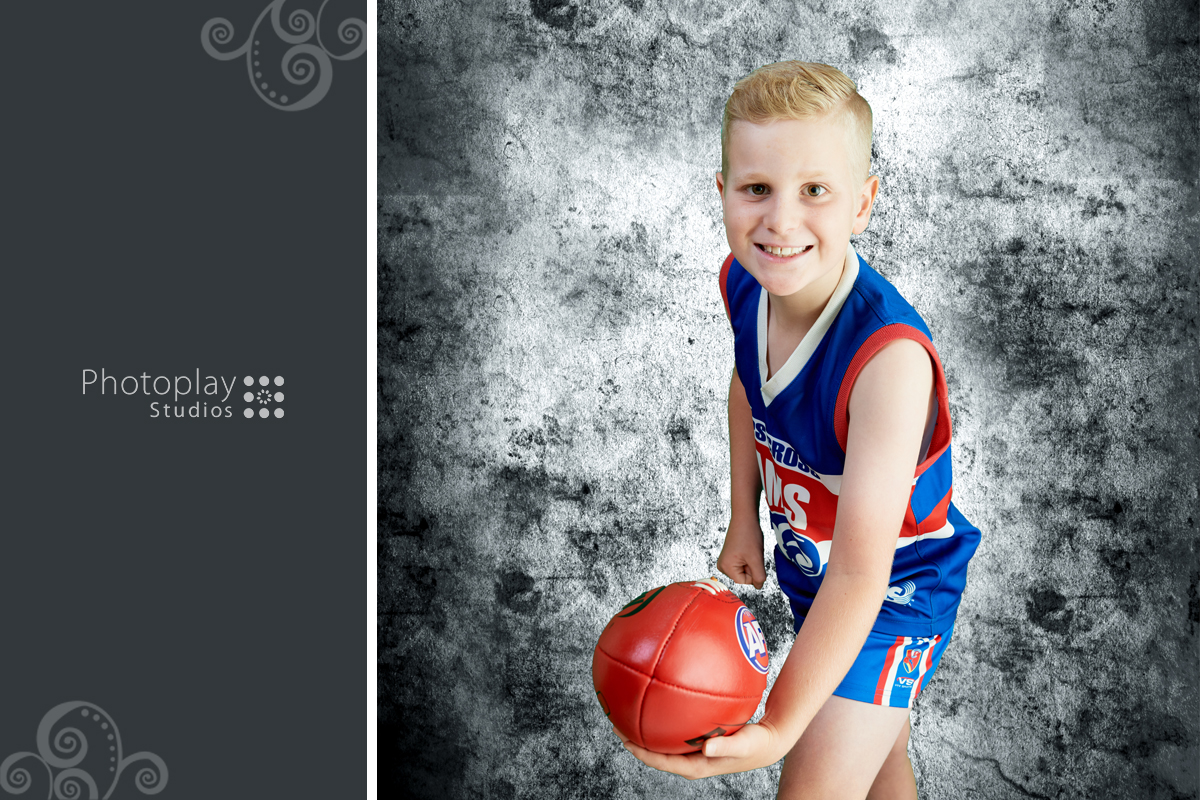 It's been a productive couple of months preparing for another busy year ahead. This past year we have been approached by several junior sporting clubs to cover their annual team photos and player portraits. It's been a natural progression adding to our services as we specialise in photographing children of all ages.
We are thrilled with the positive feedback from our clients, and in 2018 welcome any club looking for a business that along with ensuring everyone is looking their best, is skilled at getting 12 year old boys to smile (yes it can be hard sometimes, but we love a challenge).
We offer a SPEEDY turnaround and have your photo packs back to your club within a month as we know everyone is keen to get their photos back asap. We only use professional quality photographic paper to give you the best possible image, every time.
We offer a range of packages for families, and customise the packs to suit YOUR club – there is nothing we can't do. We ensure your club logo, colours and branding, as well as sponsors are included on your custom designed artwork. We even help you fundraise for your club, without hard work by your committee – leave that up to us!
We offer a full service studio with professional equipment, a range of modern backdrops to choose from and photographers who have been working in the industry for well over a decade. We are accredited members of the AIPP (Australian Institute of Professional Photography).
If your sporting club would like to add a team photo day to their calendar, or perhaps is looking for a fresh approach to what has remained relatively unchanged for decades, please get in touch via the contact form (or pick up the phone if you want to speak to a real person). We can get to know each other a bit better and work on creating a long lasting partnership for your sporting club.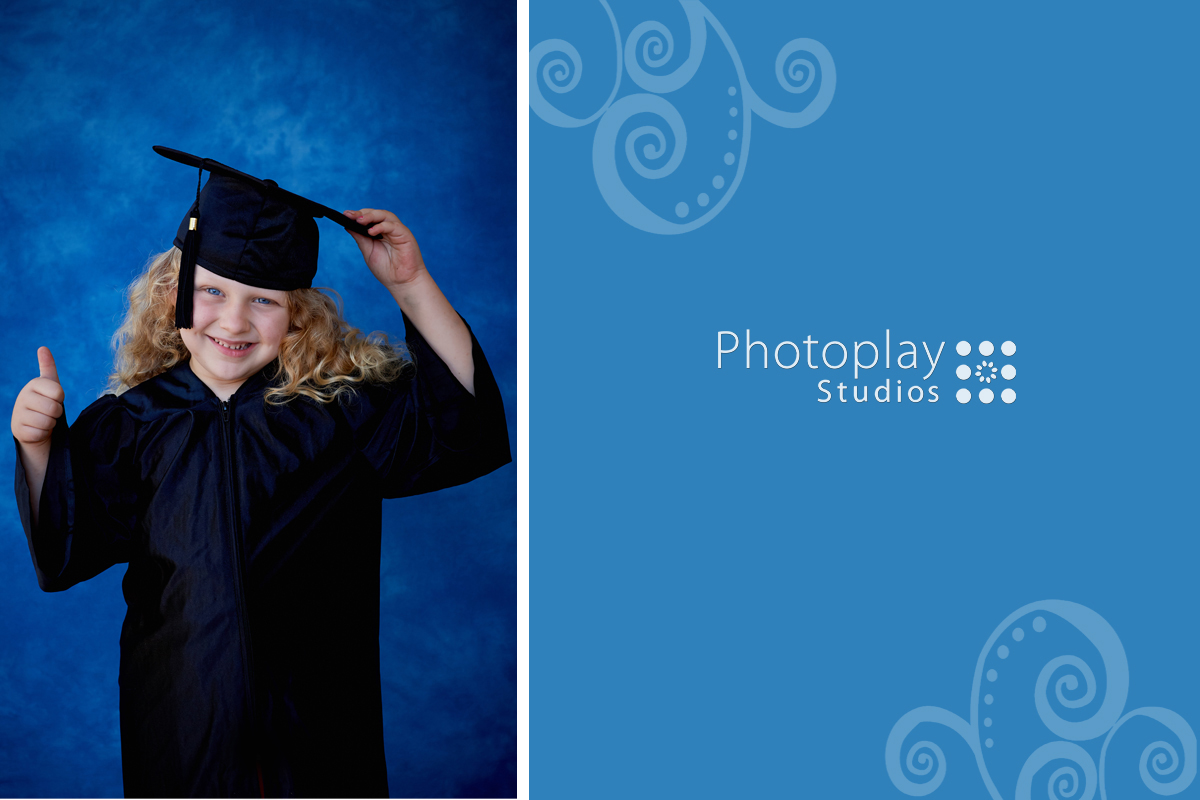 Well here we are on the very last day of year another year, and what a year it's been!
In 2017 I've photographed thousands of childcare and Kindy kids for their annual photo day.  Some of these children were first photographed when they were in the Nursery room; they are now leaving to start school for the first time in 2018.  I have also had MANY school aged children attend photo days with their younger siblings – these school children I photographed as well when they attended childcare – boy they grow up fast!
I'm truly grateful to be able to wake up every day (even the super early starts…) and go to work each day.  My "job" is to play silly games, make 4 year old jokes and ultimately make kids smile!  All of this captured on camera, so as parents we can look back in 5, 10 or 20 years time in awe of how little, cute and innocent our gorgeous preschoolers were.    I won't lie, it's LOTS of hard work and there are many late nights on the computer and packing orders after photo day, but it's ever so worth it when just one parent lets me know they adore their child photos.
Late this year, Kindy graduation photos were added to the Photoplay Studios service offering on a large scale.  It's been a hit!  In 2018 I'll be adding this service commencing July each year and running through until late November.  Hearing the children talk excitedly about attending school for the first time is something I love – their excitement and anticipation is infectious!  All current clients will have access to this service, and I'm sure there are going to be many new clients accessing our services for their Kindy families.  Exciting times ahead!  If you want to read a little more click here.
It's never too early to book for graduation photos – our calendar gets VERY full towards the end of each year (my kids don't see much of me late term 3 and most of term 4…).  Just this year, I had a centre contact me after Christmas – they saw a one of our graduating Kindy kids and booked.
Lastly, I'd like to say thank you….it really has been an incredible year.  Without each and every client (many of you have become friends along the journey) my life would look very different.  It really is a privilege to revisit centres every year to capture children as they grow.  I love the relationships I've made and the families I've met along the way.  May you all have a safe and Happy New Year, and enjoy what 2018 has to offer.  Tania x
Every week during the school year I visit childcare centres and kindergartens across Adelaide to photograph hundreds of children enjoying their preschool years.  I often get asked, what should I dress my child in for their photo day?  The whole idea of creating preschool photos is to show your child in those formative years prior to school and with  a little bit of wardrobe planning for your photo day,  you will end up with fantastic photos you want to put on your walls!
With well over a decade as a professional portrait photographer, I've put together a list of suggestions, to help you select your child's wardrobe.  If you read no further, remember these two points: Stay true to your child's personality and consider comfortable clothing for the day.
Staying Comfortable on Photo Day
During your child's photo shoot it's important they are comfortable in their clothing. Ensure buttons don't pucker if selecting a shirt for photo day.  In most cases photos are generally "from the waist up", meaning that children's pants or skirts rarely feature in the photographs.  Don't worry about sending your children to childcare in their newest shoes, they won't be in the photos. Choose a hairstyle that will be comfortable for your child and will keep their hair out of their eyes.  Whilst we don't groom children on photo day, if we feel a child hairstyle needs attention, we will always check with an educator prior to taking photographs to ensure they are looking their best.
Choosing Clothing
Before pulling out every dress your daughter owns (or getting online and finding that dream outfit you always wanted an excuse to purchase) consider your home decor.  It may sound like a strange place to start, but you may want to display your child's portraits around your home. If you want a classic look to remember their preschool years – consider clothing with texture – knits and single colour patterns work wonderfully for boys and girls, block colours and collars draw your attention to your child's face.
For a timeless look, it's best to choose clothing without branding or logos, it's just not going to stand the test of time on your lounge room wall.  Having said that, many of us have children who would spend their life in "dress ups" (my youngest included!) and if this is the personality of your child and you want to reminisce on how care free they were before heading to school, then their favourite superhero costume can bring out their spirited personality and make you smile every time you look back at their photos over the years..
Colour Selections
When guiding families regarding colours for group portrait sessions, my advice includes avoiding bright and bold colours when there are a group of people being photographed together.  These bold colours can be overpowering and the portrait session is about the people, not the clothes.  Childcare portraits are a little different,  it's a portrait of your child and for many children bold colours look fantastic!  On photo day, I'm always considering what a child is wearing and what backgrounds will compliment the child's attire to make the child the star of the portrait, it's something I do instinctively after many years of photographing in kindergartens.  If you are a family with more than one child at childcare and you are choosing to have a sibling photo taken, lay the kids clothes out together on the bed in the days leading up to photo day.  Are they cohesive?  Does any one item of clothing jump out at you?  If so, change it for another item that blends with the mix.   Classic colours that work for both genders are cream & beige, both light and dark grey tones, blues, greys and dusty pinks.
Above all, don't let choosing your child's photo day outfit become overwhelming.  If you (or your child) have a particular outfit already chosen for their childcare photos, go with it – your child's smile will win everyone's heart –  Every. Single. Time.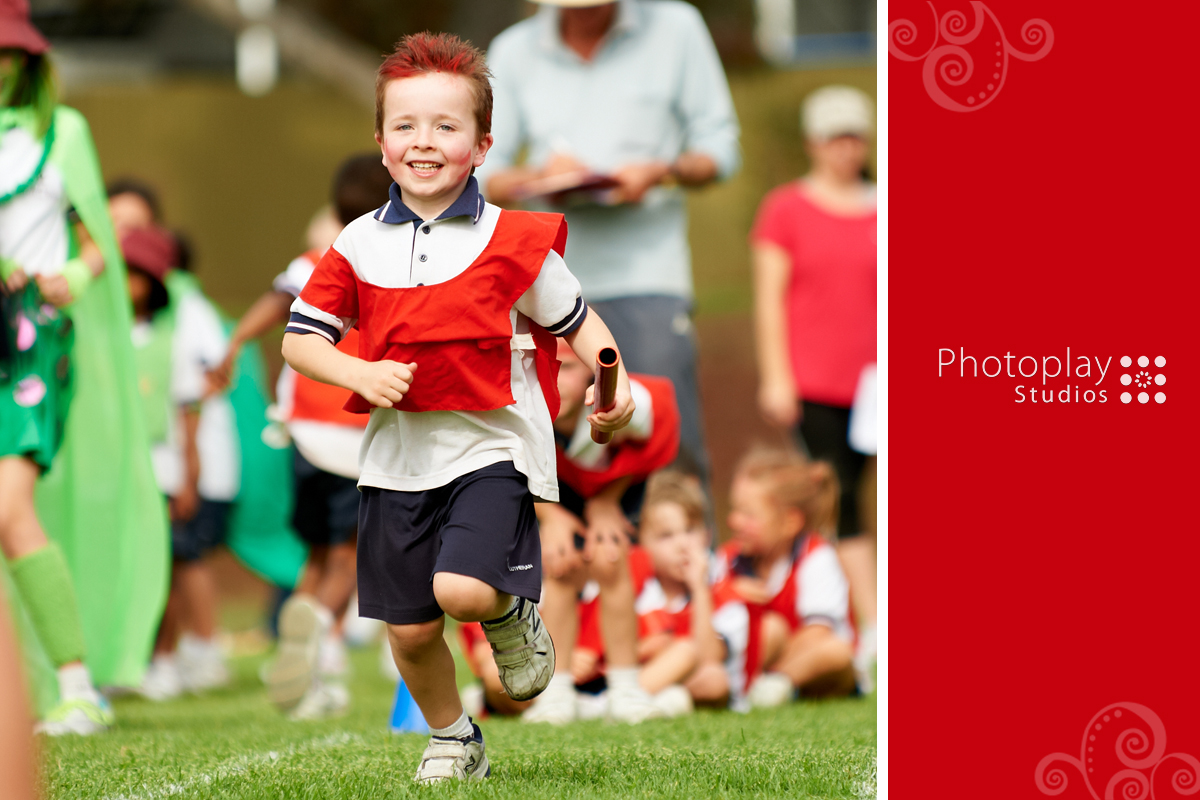 School Sports Day 2017 – well done Neumann!  Another fantastic school sports day with lots of colour, competition and most of all, team spirit.  The photo gallery is full again this year with lots of action shots from the day.  Parents are welcome to download their favourite photos from the day.  This gallery will be available until Friday 5th May 2017.  See you all again next year!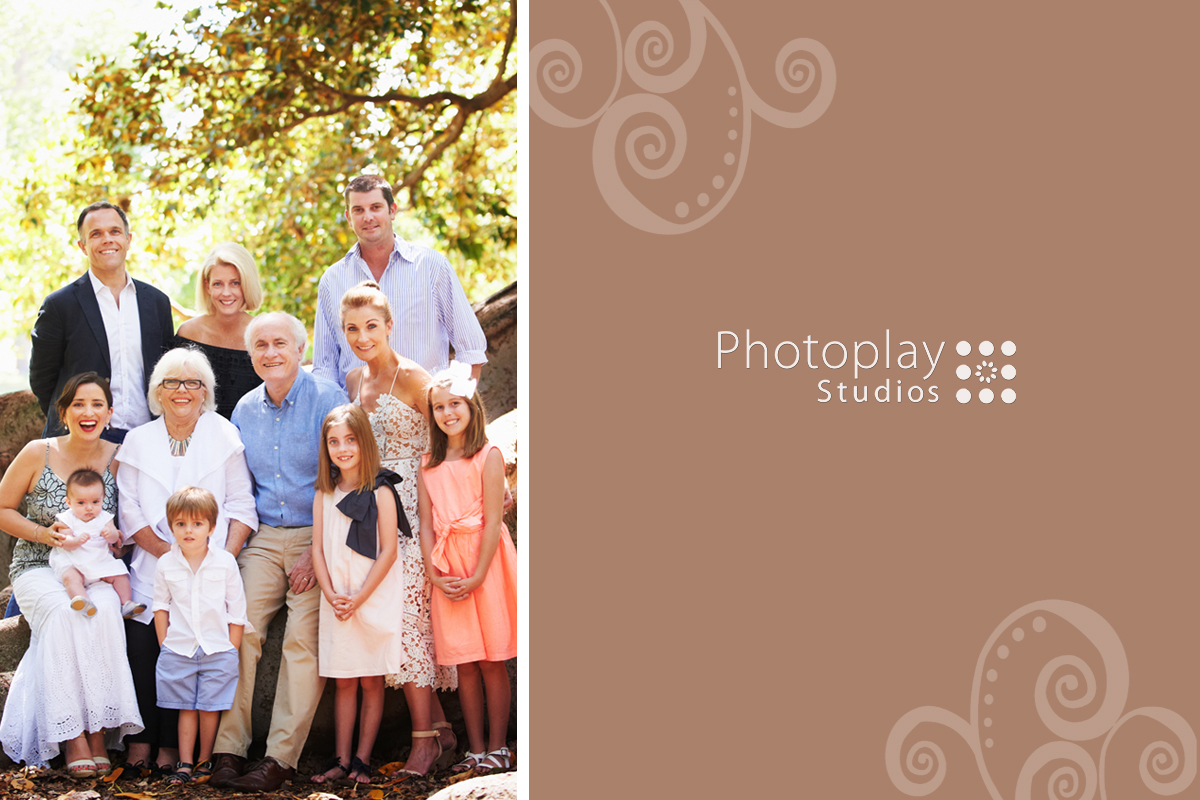 Preparing the family for your portrait photography session
One of the most time consuming tasks in preparing for a family portrait session is getting the families clothes ready, it's not a decision you want to be leaving until the 11th hour.  With careful planning and consideration, you will be setting your family portraits up to be timeless, something you will admire for years to come.
Creating your family portraits is important – lets face it, you finally got your hubby/partner to agree to being photographed, a little bit of planning for your portrait day will go a long way.  I've put together a list of suggestions, to help you select your family wardrobe.  The most important thing to remember is to stay true to your families personality as your photos will hang in your home for many years to come.
Before pulling out every dress your daughter owns (or getting online and finding that dream outfit you always wanted an excuse to purchase) consider your family decor.  It may sound like a strange place to start, but you are going to display your family portraits around your home, a cohesive look and feel in your portraits will stand the test of time in the living areas of your home.  You want a classic look and not a "moment in time" to remember that your son was a mad keen ninja turtle fan.
Staying Comfortable
During your photo shoot you are going to having fun as a family, snuggling and giggling with your kids.  Make sure your clothing choices for the whole family are comfortable.  I'm not suggesting you wear your yoga pants but please ensure you and the kids can move comfortably in your clothes.  Ensure your buttons don't pucker, it's just not flattering and if you are a little self conscience about your weight, wear sleeves that at least come to your elbow.  Your arms take up more skin area than your face, drawing attention to them.  Keep your jewellery simple so it does not detract from your face, wear a "normal" amount of makeup and if you are planning on having a haircut, arrange to have it done 2 weeks prior to your photo shoot.  On the day, choose a hairstyle suitable for the conditions on the day.  You don't want to be constantly fighting the wind with stray hairs over your face for your beach family portrait session.  If you plan on a spray tan, please don't overdo it as you will end up looking too orange.  If you have very young children, I would suggest forgoing the spray tan altogether, children have very fair skin and its quite noticeable if mum decided on a tan for the photo shoot…not a good look.
Choosing Clothing
Lets start with shoes.  You can put the most adorable outfit on the kids but if you don't give consideration to their shoes and throw their everyday sneakers (which didn't get cleaned after a trip to the river last weekend) on as you are walking out the door it can spoil the outfit.  You don't need to purchase new shoes, however please ensure they are clean and neat prior to your session.  If you are having a photo session in the studio – forget the shoes altogether – we use flokati rugs etc and the kids look great in bare feet.  Please choose clothing without branding or logos, it's just not going to stand the test of time on your lounge room wall.  If you have little girls (under 2) in your family and you plan on putting them in a dress, consider how the dress sits on them when they sit on the ground.  In most cases it's best to put a cute little nappy cover on them as inevitably we end up with the most beautiful smile, but they have not yet learn't "how to be a lady" and we end up with them flashing their nappy – spoiling the shot.
Colour Selections
Clothing colour choices make the portrait and you want them to be a non issue.  Avoid bright reds oranges, neons and hot pink (any bright colours really).  These can overpower and the portrait session is about the people, not the clothes.  Choosing solid colours, muted tones and similar tones for both tops and bottoms works great, it's easier to see all your faces and no individual person stands out. If you chose a white top and dark pants, it will make your top look bigger, the reverse will make your butt look bigger.  It helps to choose a base colour and then build one or two accent colours from there for your group portrait – you want clothes that go well together but don't exactly match.  Knits photograph well and collars frame the face.  Its a great idea to "google" family portrait photos and scroll through the hundreds of photos  – you will soon see what images you are draw to and which images don't suit your family style.  It also helps to show you a visual of which colours and tone work well together.  Classic colours that work for both genders are cream & beige, both light and dark grey tones, blues and greys.
I hope this info has helped narrow down your family clothing choices for your upcoming portrait session.  So long as no-one turns up in a neon spacesuit or paisley "onesie" you will look great!